Evanston IL Among 2018 Gold Medal Award Finalists
Evanston IL Among 2018 Gold Medal Award Finalists for National Gold Medal Award. Evanston is in Class 3. This is of population 75,000 to 150,000. There 5 public beaches including a dog beach and a boat launch. There are swimming beaches and sailboat rentals and classes available.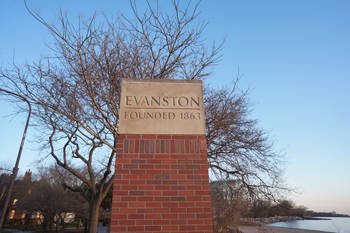 The National Gold Medal Award honors communities throughout the United States. These cities demonstrate excellence in long-range planning, resource management and innovative approaches to delivering superb park and recreation services with fiscally sound business practices.
The National Gold Medal Award Program includes seven classes. 5 classes based upon population. 1 class for armed forces recreation and one class for state park systems in odd numbered years. At the beginning of each calendar year, agencies are invited to submit applications for consideration, with a deadline of mid-March. Finalists are announced at the end of April.
A panel of five park and recreation professionals reviews and judges all application materials. Importantly judges were chosen for their considerable experience and knowledge in parks and recreation on both local and national levels.
The City of Evanston's Parks, Recreation and Community Services Department joins three other finalists in the Class III category for cities with populations of 75,001 to 150,000 that will compete for grand honors this year. Other finalists include Bloomington Parks and Recreation Department (Bloomington, IN), Greeley Culture, Parks and Recreation (Greeley, CO), and Lawrence Parks and Recreation (Lawrence, KS).
"From summer camps to summer jobs, preschool programs to senior services, Evanston's Parks, Recreation and Community Services Department strives to meet the needs of our entire community," said Mayor Stephen Hagerty. "Being named a national Gold Medal finalist two years running is a testament to the department's continued commitment to excellence, innovation and community service. Congratulations to the entire department on this outstanding recognition."
Evanston IL Among 2018 Gold Medal Award Finalists
Highlighted in Evanston's award application were the department's efforts to positively impact all members of the community through services, events and programming, including Mayor Hagerty's Summer Youth Employment Program (MSYEP), long-term care ombudsman services, summer camp reading program in collaboration with the Evanston Public Library, and others. Also included were new department initiatives, such as the "Let's Play". Also engagement trailer, which brings recreation opportunities to neighborhood events. Installation of the Ecology Center's apiary and pollinator garden, which facilitates educational programming. The City also noted its wide variety of cultural events. Evanston offers the World Arts & Music Festival, as well as its diverse, skilled staff, which includes Olympian figure skating coaches, a member of the Screen Actors Guild, certified Kingian non-violence trainers, and many others.
Also check out Evanston IL Downtown Rated In Top Ten!